Anglia Telephones has been providing its BT services in conjunction with Mainstream Digital for over 15 years, and in that time we have built up great partnership which enables us to provide a complete service to our clients.
Mainstream Digital has been at the forefront of corporate communication solutions for over 20 years it has grown to become one of the UK's largest providers of Digital and Analogue services. Supplying thousands of businesses throughout the UK, including large Corporations, Government Agencies, Local Authorities, Universities, Colleges and countless other business customers. A totally UK based service is unique in operating 100% through BT network without 3rd party involvement.
Mainstream's guaranteed service level of standards are backed up 24 hours a day, 7 days a week, 365 days a year by Openreach Engineers.
Complete Service – Analogue, ISDN2, ISDN30, Sip Trunks, FTTP, FTTC ADSL & ADSL2 and Private Circuits.
Mainstream Digital's 'complete' option provides quality comprehensive business service for your company's communications. When you commit to using Mainstream Complete services we reward you by supplying these enhanced services FREE or at discounted prices.
Enhanced Care – Providing a prioritised fault response service operating 24 hours a day, 7 days a week, and 365 days a year with direct access to Openreach specialist technical engineers with one purpose in mind; to diagnose and repair any problem with your lines and restore your service as fast as possible.
We offer three levels of Care Package:
Business Level Care (included in line rental)
Once fault reported to Anglia Telephones: Clear by end of next working day.
Monday to Saturday, excluding Public Holidays and Bank Holidays.
Business Premium Level Care
Fault reported to Anglia Telephones by 12.59 – clear by 23.59.59 same day.
Fault reported to Anglia Telephones after 13.00 – clear by 12.59.59 next day.
(Monday – Sunday including Public and Bank Holidays)
Critical Level Care
Fault reported to Mainstream at any time of day, any day of year, with 6-hour fix time.
Please contact us for pricing.
Call us on 01493 444555 to explore your options.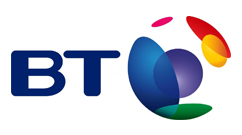 Save
Save
Save
Save
Save